Brits blast off
The UK space industry's funding is a tiny fraction of Nasa's but, thanks to British boffins, it's taking a healthy chunk of the international market and making satellites so affordable you can buy one on a credit card.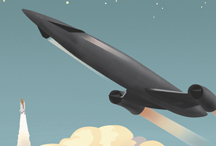 There's nothing space age about Astrium's UK headquarters. To begin with, it's stuck next to a large branch of KwikFit on the A1072 just outside Stevenage. And with its tinted glass, cheesy palm trees and wipe-clean carpet, the lobby has overtones of a 1970s leisure centre about it.
Make no mistake: this is a site of national importance. Astrium, once a division of British Aerospace and now part of giant European aerospace joint-venture EADS, is the largest firm of its kind in Europe. It uses the facility to manufacture payloads and mechanical systems for its satellites. Through viewing windows, there are glimpses of scientists clad in hairnets and overshoes painstakingly tinkering with microchips. One room is dedicated entirely to the manufacture of what seems to be tinfoil but is in fact the extra-light heat and radiation-resistant foil the components on the majority of its finished satellites are wrapped in. All over, there's a hushed sense that Something Important Is Going On.
Astrium may be one of the UK's largest satellite manufacturers but it is by no means the only one. In fact, the British space industry is enjoying something of a moment. The US may still be the global leader when it comes to space with a 25% market share, but the UK is a significant player too. With only £265m of government subsidy (a teeny 0.44% of the US space budget) it has managed to build up 6% of the global space market.