Are Brits too reserved for the sharing economy?
Sharing economy startups know they need to get people to trust each other, but are convinced technology can melt Britain's stiff upper lip.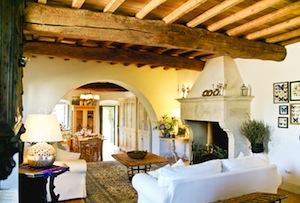 The sharing economy is big business. While the whole industry of renting out or selling things we don't need – spare rooms, space in our cars, excess food – has yet to be valued, traveller room rental website Airbnb has been valued at a rumoured $10bn (£6bn), more than InterContinental Hotels Group's £5.1bn market cap.

However, as the embarrassing revelations that Airbnb has been used to host a sex party and prostitutes' hook-ups have shown, the risk to sharing startups' business model is obvious. Why would anyone let a stranger stay in their house or rent their car without the comfort of decades of laws and regulations to safeguard them?

'We've got to work on the fact that people need to feel safe,' said Benita Matofska, the founder and chief exec of Compare & Share, a comparison website for the sharing economy.

The number of Airbnb's 11 million or so users who have actually had their room turned into a brothel is miniscule, Matofska pointed out. 'The issue is the perception is the opposite.'

However, the entrepreneurs at the dinner hosted by 'social dining' startup TableCrowd (a platform for Londoners to meet each other over dinner) were, unsurprisingly, convinced technology is actually helping us to trust one another rather than turning us into square-eyed hermits.

'We have a social footprint and ratings. We have that ability to talk about other people. When there have been these tiny minority of incidents, people are on it so quickly,' Matofska said. 'There's so much you can't get away with anymore.'

Compare & Share is developing a kitemark for the sharing economy, to reassure customers they will be taken care of if a car share or room rental goes horribly wrong. It is also currently trialling a peer-to-peer website for Macmillan Cancer Research connecting volunteers with home-bound cancer sufferers. If that doesn't require trust and an iron-clad verification process, MT doesn't know what does.

The infamous British reserve may mean we're less suited to sharing than other countries. However, more than half of Brits are already sharing to some degree, even if they don't realise it, The People Who Share, a 'movement' run by Matofska, has estimated. If the vast majority of us using the sharing economy keep having positive, non sex-party experiences, the industry has pretty huge potential.