Brits steer clear of Disneyland Paris after terror attacks
Euro Disney revealed an 8% fall in visitor numbers to its French theme parks.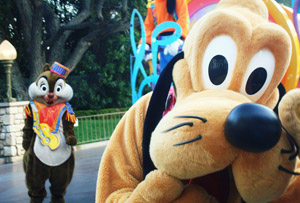 Businesses know some things are going to hurt regardless of how well they prepare - natural disasters and terrorist attacks being prime examples. So Euro Disney has had to brace itself for the financial impact of last November's terror attacks in Paris, much like easyJet.
It said customers cancelling trips to France in the wake of the attacks contributed to an 8% drop in visitor numbers to Disneyland Paris and Walt Disney Studios from October to January. Euro Disney made it clear that its first quarter drop in revenue – down €337.6m (£263.4m) from €341.5m, was 'primarily due to the November events in Paris'.
Hotel occupancy was down 5,000 nights compared to the same period for the last year – driven by fewer guests visiting from the UK and the Netherlands – though there were more overnight French and Spanish guests; perhaps upping the numbers in an act of defiance.