Brussels bows to common sense, ditches fund manager pay caps
The City breathed a sigh of relief on Thursday after the European Parliament narrowly elected to ignore an agreement that would cap bonuses as the size of salaries.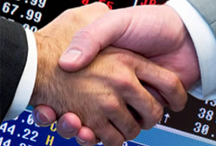 Obviously lawmakers in the European Union normally have their finger firmly on the pulse of what's economically important and relevant, right? You'll be surprised to learn, then, that a directive known as UCITS V had been agreed that would have banned bonuses for being any bigger than salaries for fund managers throughout Europe. Thankfully, seeing as the fund management industry is mostly based in London, the plan has been rejected by 348 votes to 341.
So what was it all about? Well, it was essentially an arbitrary levy concocted as part of the tide of anti-banker sentiment, ignoring the fact that the fund industry did not receive any state-funded bailouts at the height of the economic crisis. And also the fact that the industry is entirely about private or commercial investment – nothing to do with the government's remit in financial matters. And also the fact that fund managers' pay is implicitly controlled by the freedom of their customers to withdraw their money and put it elsewhere at any time.
Anyway, if it had gone ahead, it would at best have taken all of the incentive out of being in fund management in the first place (the point of it is making huge money), or, at odds with the EU's purported aims, it would have resulted a salary explosion so that fund managers could still get their hefty wads of cash.