Brussels winds up Merkel with new wind-down rules
The European Commission has proposed plans which would allow it to wind up dodgy banks if it wanted to. Predictably, Germany isn't pleased.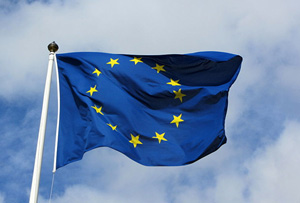 Weak eurozone banks - be afraid, be very afraid. Brussels is cooking up a new rule allowing it to smite any of the eurozone's 6,400 banks it deems unworthy – and there will be nothing governments can do to save them. Germany is livid, but the European Commission is showing no signs of backing down.

The plans, known as the 'Single Resolution Mechanism', will be unveiled by the EC later today. The idea is that it be funded by contributions from banks to the tune of €60bn, allowing it to quickly and easily wind up those it sees as posing a threat.

The EC wants it to come into effect by 2015, although critics have pointed out the fund would take so long to build up that it will be more like 2018 before it has much clout. Although the proposals also include a rule, which comes into effect next month, giving Brussels more power to watch over the amount of aid states give to banks, ensuring junior creditors and shareholders are called on before taxpayers stump up any cash.

The rules will be presided over by the college of EU commissioners, which consists of representatives from 'relevant national authorities', the European Central Bank and the EC itself, plus a director and deputy director voted in by eurozone member states. Once the plans are approved, there will be, says the EC, 'no vetoes that could stop a resolution' (ie member states wouldn't be able to prevent it winding up a bank). Ominous.

The idea of the changes are to tighten up financial integration of the eurozone, transferring oversight of institutions from member states to the EC. Trouble is, to have the rules approved in the first place, the resolution needs to be voted in by – you guessed it – member states themselves.

Germany's Angela Merkel is leading the fight against the resolution, with German finance minister Wolfgang Schaeuble yesterday telling Brussels that, if the EU forces the issue, it could 'risk major turbulence'. Then again, states like France, Italy and Spain – ie the ones who would be quite happy to hand over responsibility for their dodgy financial institutions – are all for it. So it could pass fairly easily. Although why a bunch of eurocrats should be better at spotting dodgy banks than anybody else is not really explained...
Lucky for them that us Brits aren't involved – if we were, chances are George Osborne would stand firmly behind Merkel. As it stands, we're doing pretty well on our own: yesterday the International Monetary Fund raised its growth forecast for the UK this year from 0.7% to 0.9%, while this morning credit ratings agency Moody's upgraded its outlook for the UK's banking industry from 'negative' to 'stable'.

Not bad, considering the doom and gloom being peddled until relatively recently. All eyes are across the channel, though – another banking crisis would hit us almost as hard as it hits eurozone countries themselves.