BSkyB targets yoofs with £4m video startup investment
The media giant is backing Whistle, a sports video website aimed at 'millenials'.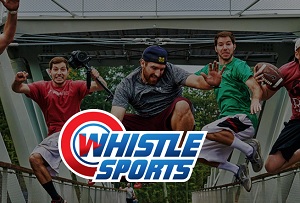 Big broadcasters are having to up their game as younger viewers turn away from their TV sets and seek out entertainment online. Hence the decision by BSkyB, announced today, to invest $7m (£4.3m) in Whistle Sports, an online video streaming company which targets what it calls the 'millennial generation'.

Cloying buzzwords aside, the figures do suggest that they're on to something. TV viewing by 18-34 year olds has fallen 15% in the past 18 months as they turn increasingly to YouTube, Netflix and other online streaming services like Whistle.

'We see lots of potential to harness Sky Sports' content and relationships with major sports bodies' and brands to work alongside Whistle Sports' talent network. We look forward to exploring opportunities to collaborate on video content that helps broaden engagement in sport, especially for younger audiences,' said Sky Sports managing director Barney Francis.

The New York-based company's videos span a variety of sports from traditional games like baseball to more emerging varieties like ultimate frisbee and freestyle football. It previously attracted $10m in funding from the likes of MTV founder Robert Pittman and its videos have been watched more than one billion times.

This isn't Sky's first foray into the world of digital startups either. Its biggest such investment to date was $13m in Roku, a maker of set-top boxes. Earlier this month it put $500,000 into Pluto TV, an online video aggregator, and in December it put $350,000 into Jaunt, which makes 'immersive' 3D virtual reality videos. Only time will tell whether splashing the cash will help the broadcasting giant get down with the kids.