BSkyB is voted Most Admired media darling for fourth year in a row
Coming top of the media sector yet again, satellite broadcaster BSkyB is particularly admired by its peers for its marketing prowess and the quality of its goods and services.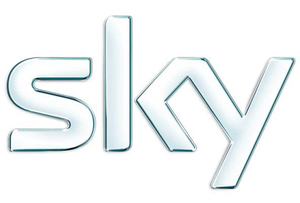 Reporting its results for the three months to the end of September, BSkyB CEO Jeremy Darroch said that 'our investment in high quality content and innovative services had delivered excellent levels of loyalty and generated good growth in customers and products.' Q1 results show revenues up 4% year on year to £1.72bn and profits up 5% to £310m. BSkyB now boasts more than 10 million customers, over four million of whom are Sky+ HD customers too. One in three of Sky's customers now take all three of its services: TV, broadband and talk.
September was a strong month for Sky Sports, which achieved record audiences for tennis, with Andy Murray's US Open Tennis victory attracting 4.5m viewers, while the Ryder Cup scored 4.8m viewers across Sky Sports 1. Meanwhile, Sky Go, its service for customers on the move, reached a new high of 2.8 million unique users in the quarter, up 75% on the 2011.
Darroch has had plenty of reasons to celebrate this past year, not least Bradley Wiggin's victory in the Tour de France – Sky sponsors the pro cycling team, as well as having a partnership deal with British Cycling. He has also over seen a big push into homegrown programming on Sky1 and Sky Atlantic, and added to its sports portfolio with Formula One on its own dedicated channel, which launched in April.