BT has bowled Sky out of the ashes
The telco has a squadron of tanks on Sky's lawn, but it also faces a battle on the home front.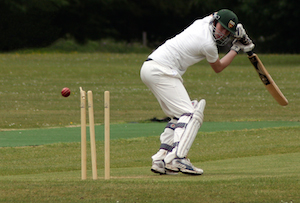 BT could look like a very different organisation in five years time. While chief exec Gavin Patterson has been investing billions in the media side of the business and expanding into mobile, the former state monopoly has been facing ever-louder calls to be stripped of its infrastructure division, which controls most of the country's internet access.
It stole another of Sky's prize hens yesterday, announcing it had acquired the exclusive rights to broadcast Australian international cricket for the next five years – meaning it will be home to the next Ashes series, which will take place Down Under in 2017-18. After it nabbed the Champions League and another decent roster of Premier League matches, this reiterates just how serious BT is about taking the fight to Sky.
Ben Amarfio, a spokesperson for Cricket Australia, said that BT was 'uniquely placed to become one of the UK's largest sports channels' adding that 'the principle of taking the game to more people is very important in our efforts to grow the game.' That won't have gone down well at Sky.