Take that BT - BSkyB nets strong sales as it eyes European expansion
The broadcaster has benefited from growing demand for TV on the go.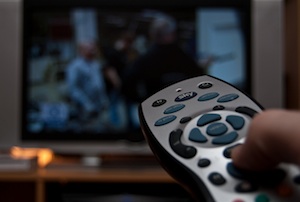 BSkyB has reported better than expected profits and revenues in its first quarter as consumers have shown an appetite for on-demand and on-the-go services. Revenue grew 6% versus last year in the three months to September and operating profits jumped 11%.

The company said it added 46,000 new TV customers and 75,000 broadband customers in the period. A record 309,000 new customers signed up for its Sky Go Extra service, which lets you watch Sky content anywhere on a tablet or smartphone.

'This strong financial performance was fuelled by continued operating momentum,' said chief executive Jeremy Darroch. 'We are seeing broad customer demand for our products whilst opening up new revenue opportunities.'

The company has previously announced plans to expand into Europe and has earmarked £5.3bn for its planned acquisition of Sky Italia and Sky Deutschland from its own parent company 21st Century Fox. The move would create a broadcasting behemoth with 20m customers, which has been dubbed 'Sky Europe' (wonder how people came up with that one...).

The goal-scoring results come amid intense competition in the UK from BT, which has rattled Sky's cage with its successful bids for exclusive coverage of some major premier league games and the Champions League from 2015. BT chief exec Gavin Patterson hinted that there could be more such bids to come in a recent interview with MT. We're not even at half-time yet.