BT pulls plug on 10,000 jobs
Telecoms giant BT has added to the gloom by announcing that it will cull 10,000 posts by March next year.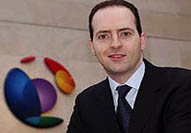 Coming on top of similar gloom from the likes of Bovis Homes, Virgin Media and GSK, these cuts mean that some 15,000 UK jobs have now been lost in the past three days alone. Numbers which didn't even figure in the already-dismal 11-year high in official unemployment released yesterday.
But such are the strange times we live in that BT's share price actually rose by nine per cent on the announcement. Bad news is good news these days - everyone knows that there is trouble ahead, and those companies which are seen to be taking 'decisive action' (is there any other sort?) get a boost as a result.
Despite the fact that only last week he announced a surprise profit warning on the back of the 'unacceptable' performance of its Global Services division, BT boss Ian Livingston seemed eager to play down any suggestion that the job cuts were as a result of poor trading. 'This is a reflection of the fact that we have to become leaner,' he said on Radio 4's Today programme. 'We need to do it in good times and bad.' That pesky global financial crisis must simply be a coincidence then.