BT says 'You're hired!' to extra apprentices
BT is doubling its intake of apprentices, after being overwhelmed by the volume of applications to its scheme.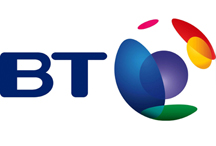 Sir Alan Sugar could learn a thing or two here from the telecoms giant -
not least in how refreshing it is to see bright-eyed hopefuls being told
'You're hired!' not 'You're fired!' for a change.
We reported back in August that BT had 24,000 applications for its 221
apprenticeship posts (at a time when the fight for university places was
hotting up too). Now it has responded by increasing the number of jobs
on offer - its Openreach division will recruit more than 200 extra staff
by Christmas.
We have to tip our hat to BT for this dose of festive cheer. It must be
hugely demoralising for those leaving school, in a time of great
economic uncertainty, only to have to be thrust into competition with
100 others for each role. And it's good to see a company responding with
the right level of flexibility to give them a foot up. (Even if that
won't be much consolation to the other 23,579).

The government will of course be happy with all this. As part of the
spending review last week, George Osborne promised to 'double' the
number of apprenticeships to boost skills and generate growth, creating
an extra 75,000 places a year from 2014.
BT's kicked things off at the right pace. While the story is clearly an
indication of the dire state of the employment situation out there right
now - last year BT had only 9,000 applications for the same number of
apprenticeships - it should also act as proof that demand for these
posts isn't going to be an issue.


BT says it's going to train up this latest batch to help roll out its
fibre optic broadband. Cynics may point out that our broadband
provision, already miles behind the rest of Europe, is hardly going to
get better if you entrust flagship upgrades to a bunch of
wet-behind-the-ears school leavers. And they'll have to be quick
learners: BT reckons super-fast broadband will reach 16.5m properties by
2015.