BT and TalkTalk go to war over EE deal
Both telcos are wooing the regulator in their own sweet way.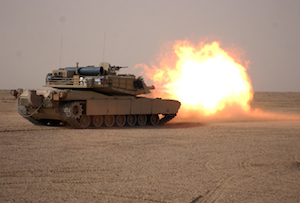 All's not fair in telecoms and war – at least if you're TalkTalk, which is doing its level best to throw grenades in the path of the steamrolling juggernaut that is the BT-EE deal.
The two traded fire yesterday, as BT and EE released an 'independent' report on the 'benefits' of the £12.5bn takeover. Their aim is to head off the Competition and Markets Authority, which is currently investigating 'significant' concerns about the mega-deal.
BT's boss, the immaculately coiffed Gavin Patterson, said in a statement the acquisition would create a 'true UK digital champion'. He also claimed there was 'no evidence' the tie-up would mean higher prices for consumers, telling the Telegraph Three's purchase of O2 was more likely to harm competition than a broadband provider buying a mobile operator.