Bumper profits at British Gas fuel questions over price cuts
The energy firm is feeling the heat over its 31% rise in profits, after being slow to cut prices.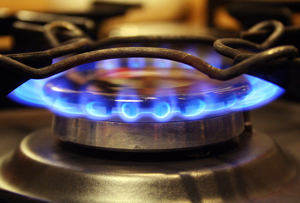 The energy sector isn't known for its sparkling reputation and industry bosses aren't new to facing public anger over their behaviour. But even so, it's likely Centrica CEO Iain Conn will find himself in uncomfortably hot water today.
The British Gas owner reported an £857m loss across the group after writing down the value of its North Sea assets, following the collapse in oil and gas prices. But what's really raising eyebrows is British Gas's profit spike of 31%.
UK gas prices are trading at just under 30p per therm, but many customers are being charged quite a bit more. It's enough to get the public's blood boiling – which, on the bright side, might keep us warm if we can't afford to pay our energy bills.