Burberry shares fall 9% as the Chinese tighten their belts
Retail revenue at the fashion firm rises a mere 2% as Chinese consumers turn away from luxury purchases.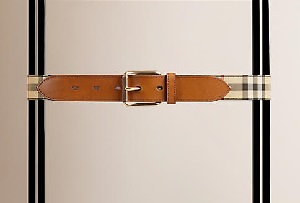 Shares in luxury fashion house Burberry fell 9% this morning, after it reported a 2% rise in underlying retail revenues to £774m for the six months to the end of September. Trading at 1,292p at lunchtime, they have lost a third of their value since February, as new rules against luxury gift giving and a general slowdown hit demand in the company's important Chinese market.
Not all firms can be as fortunate as Unilever, which emerged unscathed from a summer of Chinese stock market volatility and slowing growth. Chinese consumers scared of a hard landing may not be willing to give up their shampoo, but they can live without their tartan-lined trench-coats. Burberry said there was a 'mid single-digit' percentage decline in retail sales in Asia Pacific over the period.
To an extent, this is due to rules against luxury gift giving within China itself, which is seeing consumers make their purchases on holiday instead. Around 60% of sales in its EMEIA (Europe, middle east, India and Africa) are from tourists, who helped push revenues from the region up by 'double digits' (nothing like being a little vague). Overall group revenues including wholesale were level at £1.1bn.