BUSINESS BULLET: Focus. Focus. Focus
When you are overworked and overloaded, it's easy to get distracted, says serial entrepreneur Colin Turner. But you can only truly be your best if you learn to tune out the noise and focus on the task at hand.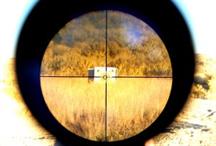 If you were having an operation, would you want your surgeon to take a call while operating on you? Or to be distracted by someone making small talk as the scalpel hovered over your body?
The idea of a surgeon not finishing what has been started, to leave it to another day, to perform a rushed procedure, is anathema. Yet we do not apply the same discipline to our own professions.
Of course, most of us aren't working in the same life-threatening situations. But, by learning to focus your mind on single tasks, finish them, and them move on, you will find your working day becomes far more effective and rewarding. Instead of several half scribbles next to each item on your to-do list, you'll have ticked off the lot.