BUSINESS BULLET: How to reposition your business
In the first of a series of succinct 'Business Bullets', Professor Colin Turner, serial entrepreneur, business adviser, and author, explains how to make your business extraordinary with a little repositioning.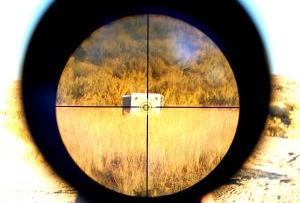 Often all that is required to very quickly make an ordinary business extra-ordinary is a repositioning of where the business stands.

The money flowed in when Apple repositioned itself from 'for nerds' to 'being cool.'
Dominos enjoyed meteoric growth when it focused on delivery, not pizza.

The differentiator between an ordinary business and an extraordinary one is that the former sells goods or services, whereas the latter is about something.

Somewhere, in an entirely unrelated industry to yours that has a different agenda to you, there already exists the idea that will reposition you from zero to hero.

Netjets revolutionised their profits after adopting time-sharing from the property industry.

As repositioning leads to revolutionising your profits, then it is wise strategy to review your current position.

After all, standing for too long in the same place, impedes your agility.
Professor Colin Turner was born and raised in a caravan. Today he is the author of more than 18 fiction and non-fiction books, published in 75 countries and 39 languages and is the go-to man as business advisor to organisations such as Microsoft, IBM, Pfizer, Claridges, BT, RBS and the Chinese Embassy.