BUSINESS BULLET: Why the long face?
In his second short, sharp, straight-into-the-brain advice piece, Professor Colin Turner suggests a few ways to get your business - and your mood - out of the doldrums.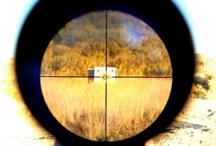 A survey found that playing children laugh an average of 450 times a day, while working adults laugh just 15 times.
Admittedly, work is rarely going to outpace hopscotch, tag, and 'stick in the mud' in the fun stakes but there must be a way to get back at least of few of these extra 435 laughs lost each business day.
Maybe 435 new sales, customers or clients would help…?