The business case for gender diversity
MT IN ASSOCIATION WITH ALEXANDER MANN: Jo-Ann Feely of Alexander Mann Solutions explores the challenges facing female managers and highlights the business case for employing more women in senior roles.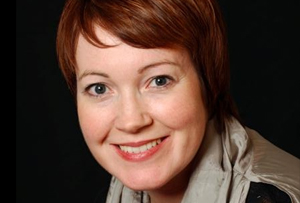 With just three female chief executives in the FTSE 100 - and the percentage of women joining boards down to 17.3% - the question of how to boost the female talent pipeline has never been more acute.

Thousands of talented female middle managers in the UK are unable to break into senior management roles in spite of UK companies losing a significant opportunity to boost profits and productivity should their capabilities be harnessed more effectively. With more than two million women in the UK working in managerial positions, we estimate that the potential benefit to the UK from unblocking the female talent pipeline could stand at £5 billion .

The business case is compelling. Employing more women aids innovation, increases the representation of consumers in employee teams, ensures compliance with legal and moral obligations, and builds more effective team participation. These factors all deliver stronger operational performance and higher levels of employee engagement. The end result is shown to be greater productivity, improving companies' operational performance by nearly 20% .

In the interest of helping our clients to optimise their workforce, we have partnered with everywoman, the membership organisation that champions the advancement of women in business, to produce a research report entitled 'Engaging the full potential of female middle managers'.

Karen Gill, founder of everywoman, said: "Business leaders now recognise the vital role women play in enhancing business performance and profitability. Therefore it is essential that organisations do all they can to attract, retain and progress their female talent. While diversity is much more front-of-mind than several years ago, some companies still don't know where to start. This is why we are working with Alexander Mann Solutions to provide organisations with a comprehensive end-to-end solution that will help them develop a great pipeline of female leaders".

Research for the report was conducted with two complementary groups: a representative cross section of over 400 UK-based female middle managers and 200 HR leaders. It found that many female middle managers feel there is room for improving their job satisfaction, and that they are concerned about career progression. Also, as most senior management positions are filled by internal candidates, it found that the internal talent pipeline is currently not effective in delivering gender diversity.

So what can businesses do to ensure that more female middle managers achieve their full potential?

Recognising that gender diversity has a positive impact on company performance is the first step towards unlocking the full potential of female staff. At present, just 40 percent of the HR leaders we surveyed considered improved business performance to be a benefit of increasing the number of women in senior roles. Clarifying the business case is therefore paramount in driving positive change and multiplying the number of diversity initiatives in place.

Tuning in to the ambitions of female middle managers will also help to close the gap that exists between their career aspirations and HR leaders' perceptions. We recommend that HR leaders focus on the training and development needed for female middle managers to succeed, as it is often the case that they may not prioritise their own development, believing ability and drive alone will lead to promotion.

Extending flexible working options would also support women significantly in reaching more senior roles. While 74% of female middle managers are satisfied with the level of flexibility in their current jobs, they agree that lifestyle choices are a major obstacle to career progression. In particular, women with children who cannot achieve the work-life balance they desire may leave the pipeline entirely. It's therefore crucial that employers find new ways of addressing the work-life balance conundrum.

Finally, our survey participants suggested that senior women who may be perceived as 'role models' within their organisations, could be doing more to help other female colleagues to progress. At the same time, women in senior roles may not consider or present themselves as role models. More should be done by companies to ensure that role models are relevant and accessible.

We anticipate that improving women's progression from middle to senior management will have a 'multiplier effect' by generating a healthy pipeline of female talent for executive and board appointments. For now, the responsibility rests with employers to engage with their female middle managers.

- Jo-Ann Feely is Alexander Mann Solutions' Head of Consulting. For a copy of the everywoman report, please click here.
Jo-Ann Feely – Head of Consulting
As Head of Consulting, Jo drives thinking and operational delivery across Alexander Mann Solutions' Consulting offering. She also heads Alexander Mann Solutions' Investment Banking and Professional Services sector.
Jo joined Alexander Mann Solutions in June 2001. Since she has worked as the Client Relationship Director for a number of large-scale clients including: Credit Suisse (where she has managed the global partnership for six years), Deloitte and Prudential. Jo has worked in recruitment for over 16 years across a number of different sectors, in the Americas, EMEA and Asia.

Alexander Mann Solutions is the world's leading provider of talent acquisition and management services. It integrates outsourcing capability and consulting expertise to enable organisations to attract, engage and retain top talent. Working with over 65 outsourcing clients and consulting to hundreds more, Alexander Mann Solutions acts as a trusted adviser across multiple industry sectors in over 75 countries.