The business case for partying
Your head may hurt, and your ego may be bruised from last night's karaoke antics, but office parties play a valuable role in a healthy business, says Faisal Butt.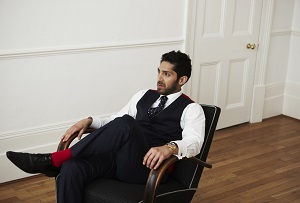 Parties have meaning beyond the dictionary definition. In fact, I believe they are an intrinsic part of modern day business and entrepreneurial life. As we all know from the hangovers of student days, we are oriented into the social tradition of partying well before we enter the business world. For hormonal teenagers and middle-aged professionals alike, achievements are all the sweeter when they come with recognition and, importantly, celebration.
Working hard and playing hard (as clichéd as the term has become) also strangely go together in a more metaphysical sense - to be driven and ambitious is to put oneself under pressure and things that are under pressure also need relief.
Since the dawn of time, parties have been used to celebrate victory, memorialise leaders, build relationships, and diffuse tensions. They are a necessary vice in any successful society and have indeed played their role in building international ties (think fancy White House or Buckingham Palace dinners for visiting heads of state).