How to make your business go viral
It's unpredictable and extremely hard to pull off, but if you succeed you could be an overnight success.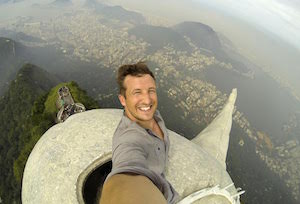 Viral marketing isn't something many entrepreneurs consider as an option. Not only is it unpredictable by nature, but it's often associated with a fairly hefty budget. It isn't just something big businesses get lucky with now and again though – as Dollar Shave Club showed with their memorable advert which cost just $4,500 to produce.
There's no magic recipe but if you run a fledgling firm and want to boost your profile, a slick marketing stunt that captures people's attention could be the answer. But make sure you invest your time and money sensibly.
The fundamentals – Stay on top of social media and focus your attention
Lee Thompson, co-founder of The Flash Pack travel start-up, caused quite a stir on social media when he managed to wrangle a selfie at the top of Rio's Christ the Redeemer statue, which quickly went viral in 2014. He says it's important to 'read the news daily and monitor social trends on Twitter to see what everyone is talking about', and his picture piggybacked on two of the biggest trends for the year – the World Cup and the selfie.