Business in 'no more tax' shock
Only 1% of global businesses apparently believe that upping tax is a good idea. Whatever next: they like the sound of tills ringing?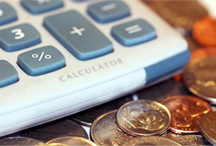 A survey by KPMG has found that only one in 100 businesses around the world think that governments should be raising taxes in order to repair their battered public finances; the suggestion is that they should focus on spending cuts instead. It's an interesting debate, but this particular revelation doesn't strike us as massively ground-breaking - after all, what kind of self-respecting capitalist enterprise would wish to sacrifice profit for the sake of propping up the public coffers?
Government debt is clearly a big worry for corporates these days (a view which the survey found to be supported by 72% of European businesses). So something clearly has to give. But what's it to be? Some 77% of European business leaders favour generating extra cash through cuts in public spending – a sentiment also shared by leaders in the Americas and Asia-Pacific. Asked which aspects of public spending should be cut, KPMG's respondents favoured public sector pay as the most popular option, chosen by 53% globally, followed by defence spending (57%) and welfare payments (34%).
All of this may be music to the ears of George Osborne, who's already plotting a string of austerity measures - including a cut in public sector pay and pension provisions, plus job cuts at such establishments as his own Treasury – while at the same time cutting corporation tax. Osborne's approach has been praised by the IMF as 'appropriately ambitious'. And having business on board will undoubtedly be a boost to the Chancellor, given that he's about to announce some unpopular spending cuts and the Opposition is enjoying a bit of positive momentum after its change of leadership.