On Business: Off with the old
Emerging economies are stealing the show, but instead of whinging the West should grab the opportunities.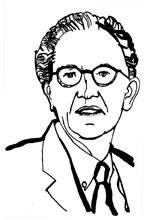 A few years ago, we believed that the big competitive threat to older companies would come from the 'new economy', but instead new economies quietly stole the show. We may talk glibly of globalisation and the rise of China and India, but we still fail to grasp the profound impact of the dramatic changes that are happening right before our eyes.
We are in the midst of the biggest shift in the global economy (and global power) since the Industrial Revolution. Then the shift was toward Europe and the US (we have conveniently forgotten that China and India were the world's largest economies before then).
Now the tide is turning. Countries that were basket cases just a decade ago now sit on the bulk of the world's foreign exchange reserves, and exhibit growing confidence and independent taste. Within about 25 years, emerging markets in Asia, the Middle East, Eastern Europe, Latin America and Africa will be larger than the current developed world. I call it 'the emerging markets century'.
Samsung handsets are now more visible around the world than those of Ericsson and its South Korean brand is better known than Sony's; Hyundai cars beat Toyota in the JD Power quality survey; India's Tata Steel took over British and Dutch steel giant Corus; retail stores are packed with Chinese products, while upcoming Chinese brands such as Haier follow Samsung's example. Over the past few years, this new breed of company has crept up on us in a new competitive struggle that is no longer limited to companies from Europe, the US and Japan.