Business owners take just 11 days holiday per year
Finding the time to chill isn't easy when you're at the sharp end.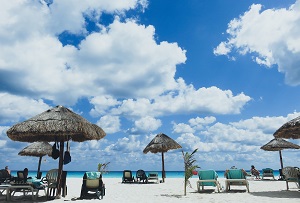 Plenty of professionals will have jetted off somewhere sunny for half term this week, but it's likely that most business owners have stayed put. According to a PR survey published today, entrepreneurs took just 11 days of holiday last year – less than half the 28 days (including bank holidays) that most full-time workers are legally entitled to.
That shouldn't come as a surprise. Most business owners are driven and extremely focused on making a success of things. But not taking some time to unwind and de-stress can be extremely detrimental to your health, and consequently to your business's performance.
Apparently even those who do get some time away from the grindstone find it hard to disconnect entirely. The survey of 500 business owners (perhaps not the most representative sample size), conducted by AXA PPP, found that 86% continued to have some form of contact with their company while on holiday.