Business rates revaluation to hit London hardest
High streets will face a radical shake-up in how much they'll pay in business rates - Dover Street retailers look away now.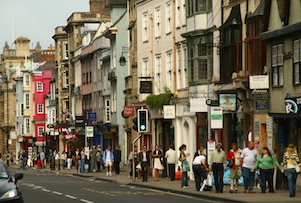 Business rates have become something of a bugbear for firms of all sizes and George Osborne's postponement of the expected overhaul until next year has caused further frustration. Now, new research has revealed which of the UK's towns should brace themselves for further pain, with rates set to soar in 76 of Britain's main towns and shopping centres.
There is good news on the horizon for many of the UK's retail centres though – around 324 should see a decrease in rates, while 21 will pay the same amount. Property consultant Colliers International looked into how the rating revaluation will impact high street retailers, from analysis of rental data from 2010 to 2015, and found it could actually make strides in terms of the north-south divide. Those areas which stand to benefit are predominantly in the Midlands and north of England, while Newport in south Wales could see bills drop by around 80%.
The last business rates revaluation was in 2010 and while they are usually revisited every five years, the expected 2015 revaluation was delayed until 2017. The government's consultation into reform of business rates was closed in June and it had earlier promised to announce a decision by the end of the year, but Osborne also pushed this back to 2016.