Businesses bemoan Equalities Bill red tape
Today's Equalities Bill has the admirable aim of resolving the gender pay gap. But is now the time?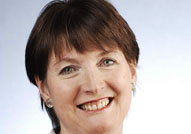 Under the new Equalities Bill, firms with at least 250 staff will have to publish their hourly rates for men and women by 2013 – the aim being to name and shame those who pay their female employees less. The new law also means that employers won't be able to saddle their staff with so-called 'gagging clauses', which prevent them discussing their salary with other people. Since women still earn an average of 23% less per hour than men, the legislation is clearly well-intended. But as businesses haven't been shy to point out, this isn't exactly a brilliant time to be saddling them with additional obligations...

The Government reckons that employers haven't been quick enough to get their house in order when it comes to discrimination – hence why it needs to start using a stick rather than a carrot. And it's certainly true that previous initiatives and legislation have failed to resolve the issue, given the pay gap still exists some 40 years after the Equal Pay Act. If nothing else, the Bill will certainly crank up the pressure on those companies with unfair pay policies. And as Sam Mercer, a director at employers group Business in the Community, points out, improving diversity should ultimately be to the advantage of any employer.

So there's undoubtedly a lot to be said for the Bill (which also contains measures to address age discrimination and promote the interests of children from lower-income families). But the problem lies in the timing. David Frost of the British Chambers of Commerce believes the result will be that 'it will take longer to get out of recession and companies will be loath to take on more employees', while the IoD's Miles Templeman said it was 'a further example of unnecessary regulation at a time when companies are struggling to survive.' As Rachel Dineley, an employment partner at law firm Beachcroft, points out, pay audits 'absorb resources at a most unwelcome time'. And it's certainly true that imposing extra red tape during the worst recession for a generation doesn't exactly sound like joined-up thinking.

However, the ever-lovable Equalities Minister Harriet Harman reckons businesses are just making excuses. More importantly, the Government promised before the last election that it would introduce the Bill during the current Parliament – and we all know how seriously Labour takes its manifesto pledges...


In today's bulletin:
Rich List not so rich any more
Businesses bemoan Equalities Bill red tape
Boots the Bank - coming soon?
Asos thriving as shoppers go postal
Managers and mobsters on the silver screen