These businesses are cashing in on the cyber crime wave
We're hearing more and more about the rising number of hacks and data leaks, but who's fighting back?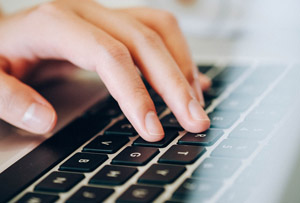 TalkTalk, Ashley Madison, Hacking Team (oh, the irony), WHSmith and even a German nuclear power station. They're just a few of the organisations that have fallen victim to data breaches or other cyber attacks of some kind over the past year.
A look at the aftermath of TalkTalk's breach gives an indication of just why cyber security is such serious business. The attack cost it over 100,000 customers and the firm was forced to book exceptional costs of £40-£45m. It's worth bearing in mind things could've been much worse too – only around 4% of the company's four million customers were actually affected.
With many executives feeling lost at sea when it comes to IT nous, it's no surprise the business of cyber security is picking up. Insurance broker Willis Towers Watson estimates that the cyber insurance market is growing by 30 to 40% per year. Some predictions claim it will reach $15bn (£10bn) of premiums per year by the early 2020s, from about $3bn-$4bn now. And back in December, recruitment firm Manpower said demand for specialist cyber workers had increased fourfold over the past year, meaning the UK's best experts were raking in over £10,000 a day.