Businesses clash with the Government over Britain's EU future
Leaders and industry groups have slammed David Cameron's plans for limiting migration and a vote on EU membership.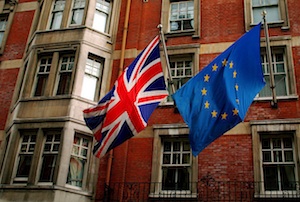 With an eye on UKIP's threat to his chances in next year's election, David Cameron has stepped up his rhetoric against the European Union, causing alarm among some businesses.

At the weekend it was reported that the PM plans to limit the number of EU migrants who would be issued with National Insurance numbers, effectively putting a cap on the freedom of movement principal that has been a fundamental part of the common market. Experts have pointed out that the move would be almost certainly be illegal under EU law and outgoing president of the EU Commission Jose Manuel Barrosso warned the UK against alienating itself among its 'natural allies' in eastern Europe.

The CBI urged Cameron not to proceed with the plan. Its deputy director-general, Katja Hall, said that while it was a sensitive issue, the answer to improving Britain's living standards was not a cap on migrants.

'Businesses are clear they want the free movement of workers within the EU to stay. It boosts the attraction of investing in the UK, creates jobs and offers firms here real benefits in working with our biggest trading partners,' she said.

Business leaders clashed with Tory minister Matt Hancock over the planned referendum on Britain's EU membership at a CBI event today. Hancock suggested that the vote would 'resolve uncertainty,' but was rebuked by industry leaders.

'It's awful to consider... a situation where we were not part of [the EU],' said AgustaWestland chairman Graham Cole. 'I'm concerned about the turbulence running up to the referendum and also I think that the political discussion that would go on could damage the support for industry.'

Mark Elborne, the UK chief executive of GE, said that a Brexit 'would be very damaging for us as a business.'

'It would make it more complicated and it would mean greater levels of and more bureaucracy,' he said. 'It would detract from the UK as an attractive place for future inward investing to come because it would be seen as possibly anti-business and make Britain less attractive as a place to do business.'

UKIP looks set to claim a second MP at the Rochester and Strood by-election next month, which would ratchet up pressure on Cameron to take a more hard line stance on Europe. Businesses have a fight on their hands to keep Britain's economy open and dynamic.