Businesses man the barricades for EU referendum battle
Captains of industry have lined up on both sides of the in/out debate.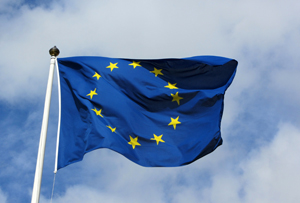 There isn't even a date for the EU referendum yet. But already the campaigns on both sides are gearing up for the fight, recruiting many of the great and good of British business for the upcoming battle.
The cross-party group arguing for the UK to stay in the EU launched today with former Marks & Spencer boss Lord Stuart Rose as chairman. He's set to brand 'Out' campaigners as 'quitters' and argue that leaving is 'not worth the risk', indicating that those supporting the EU are more likely to rely on economic arguments than our love of Brussels bureaucracy.
Joining Rose on the Britain Stronger in Europe board is The Apprentice judge and West Ham United vice chairwoman Baroness Karren Brady, former army chief Sir Peter Wall and TV presenter June Sarpong (marketed as the campaign's voice of youth - MT presumes they meant 10 years ago). Meanwhile, Virgin billionaire Sir Richard Branson, easyJet chief executive Carolyn McCall and Innocent Drinks co-founder Richard Reed all appeared in its cheesy launch video.