BUY, SELL, HOLD: Drug-proof banking
MT's Analyst Note gives its recommendations on Paul Flowers, Wetherspoon's move to Ireland and Luisa Zissman's religious turn.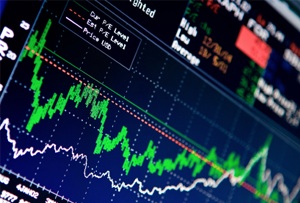 BUY: REV PAUL FLOWERS
The Reverend Paul Flowers is the coke-snorting, gay-orgy-having 'Crystal Methodist' ex-chairman of the Co-op Bank whose night-time antics make Miley Cyrus sound like a nice, normal girl. As the world and its mum knows by now, Flowers was busted by the Daily Mail this week trying to buy pretty much anything that can feasibly be put up one's nose, smoked or otherwise imbibed, just after he had represented the bank in front of a Treasury Select Committee at the beginning of this month.

Flowers was criticised at the time of his appearance before the committee for his lack of knowledge about the bank's balance sheet: asked how many assets it had on its books, Flowers coughed, mumbled 'about £3bn' and hoped the MPs wouldn't notice. His ploy didn't work: the bank's assets are worth £47bn.

Questions have been asked about how someone with so little knowledge of banking could be installed in the Co-op's most senior role – but MT can empathise. Bank balance sheets are complicated. Lloyds's Q3 statement, for example, featured six separate versions of 'income' and four figures for 'profit'.

MT suggests that if the government is genuinely serious about banks being transparent, all results statements should go through a panel of people in varying states of intoxication before they can be published. Only when the guy who is merrily engaged in munching his way through all the biscuits, and really wants to talk about feminist subtexts in Bob Marley songs can fully comprehend the minutiae of the bank's core tier one capital ratio, should it be released to the public. That really would be banking made easy…
BUY: JD WETHERSPOON
Cheap-as-its-own-chips pub chain JD Wetherspoon is famously named after a teacher who told founder Tim Martin he would 'never make anything' of his life. But what did Mr Wetherspoon know? Martin is now so successful he's going to try to establish his chain in Ireland, the home of the pub. Like selling ice to Eskimos, only boozier.

There are some indications Martin doesn't have total confidence in his new venture. He told the Times that 'if things go well we could have six to twelve pubs there within 18 months,' before adding, sadly, 'if they go badly, we could be back on the ferry from Dublin to Holyhead'. The Times' diary points out that his worst fears have been confirmed, after a Facebook page entitled 'Feck off Wetherspoons' got 2,400 fans.

MT's been to an Irish pub before, though, and is pretty confident Martin needn't worry. Where MT went, 'feck off' was a sort of traditional greeting.