Cable and Umunna vow to boost minorities' presence on boards
The Government and opposition have both pledged to get minority representation on par with gender diversity.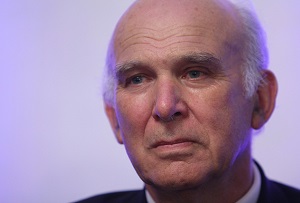 Business secretary Vince Cable said today he was preparing to launch a review into the lack of ethnic minorities in Britain's top boardrooms, in a move to mirror efforts to boost representation of women at the top. They currently hold just one in 15 senior management roles.
Cable said that he had consulted with Trevor Philips, the former head of the Equality and Human Rights Commission, and comedian Lenny Henry in advance of launching the campaign, which is expected to include specific targets for the number of ethnic minority directors at large companies.
'We will have a series of milestones and events and there may well be some target, which I'm not able to tell you about at the moment as we have to make sure it is clear and deliverable,' he told the Guardian. Cable is set to flesh out more details of his plan at the Black British Business Awards tomorrow evening.