Cadbury Schweppes set for a spin
The best-laid schemes o' mice an' men gang aft agley, wrote Robert Burns. Indeed, his warning over the perils of planning rings particularly true in the wake of a credit crisis. Now Cadbury Schweppes has blamed the 'difficult' credit conditions for its decision to abandon the £7bn sale of its North American drinks wing, in favour of listing it on the New York Stock Exchange.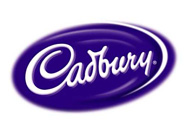 The confectionery giant has been seeking a buyer for its drinks operation, which includes brands such as Dr Pepper, 7Up and Snapple, since March. But it seems the plight of the financial markets over the summer has adversely affected the ability of private-equity firms to stump up the cash for such big-money buys. Hence the enforced change of direction.

It hardly represents a crisis for the company, but isn't exactly ideal, especially after a period which has already involved product recalls and protests over job cuts. The restructure of the drinks business will involve a £35m cost-cutting programme, including 470 job losses, on top of the 15% redundancies Cadbury's had already announced for its confectionery wing.

The move, scheduled to take place in the second quarter of 2008, will also mean the company dropping the name Schweppes as, according to chief executive Todd Stitzer, the drinks business is now much better known for Dr Pepper and Snapple. The new name hasn't been decided yet. But they'll need to think up something better than Cadbury's Snapple Doctor.