Camden Town Brewery has been acquired by AB InBev
The craft beer maker is being necked by a corporate giant. Can it keep customers on side?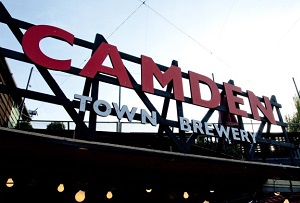 Camden Town Brewery, one of Britain's most successful 'craft' beer makers, announced today that it is in the process of being acquired by AB In-Bev, the largest drinks company in the entire world and the owner of Stella Artois, Beck's and Budweiser. You won't be surprised to hear the deal has upset some of Twitter's craft beer aficionados, who pride themselves on holding Stella drinkers in high contempt.
'What's the going rate for a soul?' asked one. 'It goes against our ethos to sell any AB INBEV,' tweeted Kentish Town pub the Rose & Crown. Never ones to miss out on a bit of publicity, Scottish beer 'punks' Brewdog took the opportunity to drum up some column inches, announcing they would be pulling Camden Town's beers from their bars (perhaps a surprising measure from a company that sells beer to Tesco and JD Wetherspoon).
No compromise. #Sorrynotsorry @CamdenBrewery @ABInBevNews. pic.twitter.com/BSlil06Y0i