Cameron and Clegg on 'all-out mission' to kick-start the UK economy
The Prime Minister has outlined a three-pronged strategy to get our economy moving: cut our debt; up our competitiveness; boost global trade. Easier said than done...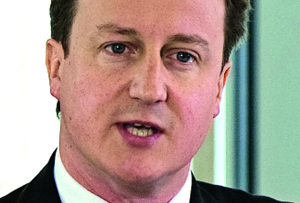 David Cameron doesn't half talk a good game. In a recent editorial for The FT, he shrugged off our economic woes to set out a bright future for the UK and all who trade, toil and trust in her.
We are actually in a sweet spot, the PM insisted. We are one of the few nations in the eurozone to retain our triple-A rating, international trade is creeping up, and we have 'some of the best universities in the world, the most favourable timezone in the world, and the world's first language'.
Of course, once upon a time, Greece had the world's 'first language'. Then it was Italy. And look at the sorry state these two great nations are now in.