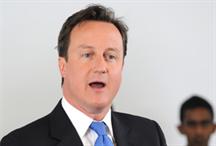 Cameron pokes fun at Hollande's tycoon tax
Quote of the day: 'We would roll out the red carpet and welcome more French businesses to Britain.' David Cameron taunted his French counterpart Francois Hollande at a G20 business leaders' meeting yesterday over his plans to raise taxes on the wealthy. Cameron says French companies would flock to Britain for the lower taxes. But the response from Hollande's clan was cool: France's European Affairs minister Bernard Cazeneuve said Cameron's jibe was just 'British humour', and should be taken no notice of. Vraiment, monsieur Cazeneuve, vraiment!
Published: 20 Jun 2012
Last Updated: 09 Oct 2013
.
Find this article useful?
Get more great articles like this in your inbox every lunchtime