Cameron prepared for talks over BAE-EADS merger
The ongoing sparring over the defence companies' merger has got David Cameron ready to jump in and try to rescue the deal.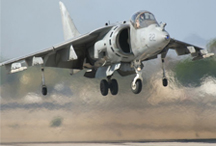 The prime minister is on standby to meet with Angela Merkel and François Hollande to rescue the £28bn merger of BAE Systems and EADS, after Germany suddenly demanded that the headquarters of the merged company be based in Munich. But Cameron will have to read the situation quickly: the deadline by which the Takeover Panel will need to ask for an extension is Wednesday of this week. Failure to ask for an extension will mean the deal either has to be agreed or abandoned altogether – not what any parties want.
The clamour surrounding the merger of the two defence giants has grown controversial in recent weeks, with some BAE shareholders complaining that they have been left out of the loop where the fine details are concerned. Many are concerned that BAE is wangling its half of the deal from a weak position, whilst EADS investors seem to think that the terms currently on the table are more favourably for BAE. And with £28bn in the offing, nobody is going to take anything lying down.
Just as an example of investors' candour, the largest institutional shareholder in BAE - Invesco with 13% - published a list of objections to the existing set of proposals on Monday. It reckons that the completed merger would damage the firm's strength in the US, where it is in the rare position of being a foreign firm with access to highly secretive defence work. The firm is also concerned about the level of state interference in deal and expressed concerns about the strategic rationale of going through with a merger. As with many such enormous deals, it is not entirely clear what the benefit of having a mega-firm would actually be.