Cameron sacks top business leaders from advisory panel
Our PM is having a Queen of Hearts moment. Several of the UK's leading businesspeople have been axed from his Business Advisory Group for refusing to agree with him. Orf with their heads, he cries.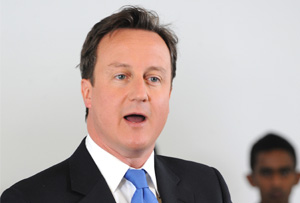 David Cameron has received heavy criticism today for his 'shabby' handling of the government's troupe of business advisers. Over the past few weeks, a number of high-profile executives have been removed from the group. The PM's reasoning: dissent in the ranks.
The PM has removed Sainsbury's boss Justin King, and Paul Walsh, boss of Diageo – MT's Most Admired Company this year - from the group already, but WPP's Sir Martin Sorrell (our Most Admired Leader), Centrica's Sam Laidlaw and BT and easyJet's Mike Rake will soon resign their advisory posts, too.
Unfortunately, none of the outgoing executives would put their name to their comments, but one told Sky News: 'The whole process has been abysmally handled. It has been shabby and has fomented a negative attitude to Cameron and suggests that he is totally unable to cope with dissenting voices.' It's the 'dissenting voices' bit that is the big issue here. Justin King, for example, has been an outspoken critic of the government and many of its policies. What is the point, these executives point out, of government having a Business Advisory Group when it doesn't want to hear the advice?