Cameron talks tough in EU budget battle
The prime minister has reiterated this morning that he will be 'negotiating hard' against any proposals for an increase in the EU budget.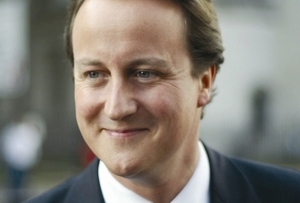 Rumour has it that Brussels is prepared to give more leeway than we've been expected on the EU budget, and today the PM has vowed to turn up at the conference fighting for a 'tough but realistic' agreement on it. His first meeting this morning will be with the EU president, Herman Van Rompuy, who has proposed to cut EU spending, but to reduce the value of the UK's annual rebate. Let's hope no tempers flare.
Speaking to journalists as he arrived at the EU's main building in Brussels, Cameron said: 'These are very important negotiations. Clearly at a time when we are making difficult decisions at home over public spending it would be quite wrong – it is quite wrong – for there to be proposals for this extra spending in the EU.' He added: 'So we are going to be negotiating very hard for a good deal for Britain's taxpayers, for Europe's taxpayers, and to keep the British rebate.' Tough talk – but he's painted into a corner.
For those who have forgotten (or were not around at the time), the British rebate was a hard-won agreement under Margaret Thatcher. It was originally sanctioned because at the time, the vast majority of EU (then European Economic Community) money was spent on the Common Agricultural Policy. Thatcher argued that because Britain has one of the smallest farming sectors in Europe as a proportion of its GDP, then this money disproportionately benefited other member states. In other words, the UK receives much less in farming subsidies than the other members. Today the rebate is worth £3.5bn per year to the UK.