The campaign to save taper relief
Talk about opening a can of worms. Alastair Darling's move to abolish taper relief on capital gains tax - supposedly to penalise private equity bigwigs - has united the UK's business community in outrage. But will it be enough to force the Treasury into an embarrassing U-turn?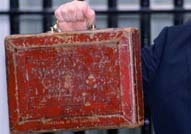 On Monday the four leading pro-business groups – the British Chambers of Commerce, Confederation of British Industry, Institute of Directors and the Federation of Small Businesses – sent a joint letter to the Chancellor, demanding a meeting to discuss their concerns. The 'universally strong' reaction of their members to the changes had compelled them to join forces, they said.
This 'bolt out of the blue' would curb economic growth 'by discouraging longer-term investment and risk-taking', they suggested. Coupled with last year's decision to raise small business corporation tax over each of the next three years, such a move would mean that 'the government's ten-year effort to create a pro-enterprise agenda has been put into reverse gear' (the IoD actually thinks taper relief should be expanded, not abolished).
Entrepreneurs have also been quick to voice their opposition – and as you'd expect from some of the country's savviest self-publicists, the campaign is not leaving a single multimedia stone unturned. In addition to the standard radio and TV, there have also been online petitions, Facebook groups, podcasts and vodcasts… The Chancellor can expect to be bombarded from all angles.