Canny lad! Branson bags Northern Rock
Northern Rock is finally in Branson's clutches, and at the bargain price of £747m.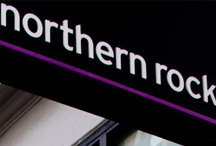 Few will forget the day that Northern Rock first passed into public hands. In the closing months of 2007, half-mile long queues were seen outside bank branches as customers withdrew rucksackfuls of life savings. The government stepped in to save the beleaguered institution on February 22, 2008 and the bank was nationalised at a substantial cost to the British taxpayer.

Three years on, after a long and determined pursuit, billionaire and serial entrepreneur Richard Branson has acquired the thing. And while it may not possess the most vaunted brand in the banking industry, Northern Rock does have that which Branson needs above all else to make a real dent in the consumer financial industry: a banking license.

For the British government, scrambling for cash, this is also a win. Although, like the Harrier jets we flogged off to the Americans for just £130m earlier this week, we are taking a hit on our original investment.
At least the sale represents a few tidy lump sums of cash for Britain. On top of the original £747m, Virgin Money is contracted to cough up an extra £50m six months after completion and a further £150m will be paid in the form of a capital instrument. And should Northern Rock, under its new owner, successfully IPO within the next five years, that's another £50-80m heading for the state purse.
The terms of the deal are thus: Virgin Money cannot fire existing staff for three years, it is under an obligation to keep current branches open and expand into new areas, it has to give a fair whack of profits to charity – which is already the case with many of the Bearded one's business interests, and Northern Rock must remain headquartered in Newcastle. Branson's going Geordie.