You can't change the culture of an organisation - opinion
Is it possible to change a firm's culture? It's harder than it looks.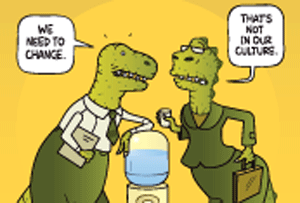 Try this experiment. For six months, ban the use of the word 'culture' in your organisation. (The only exception is for pharmaceutical companies, which may have cultures so long as they live in Petri dishes.)
Instead of 'culture', say 'the collection of habits and beliefs that determine how we do things around here'. This is not a controversial redefinition, but it has remarkable results. How do you feel when someone says 'we need to change the culture'? It seems like a huge task, like chipping away at an iron-hard granite monolith.
But if you say 'we need to change habits and beliefs', that invites the question: 'All of them, or just some?' The answer, of course, is 'just some'. Progress, already! We have broken the task down into more manageable parts. And we know how to change habits and beliefs.