Capital generates substantially more capital for the UK. Capital!
London's contribution to the public purse doubles, according to new data from the City of London Corporation and Oxford Economics.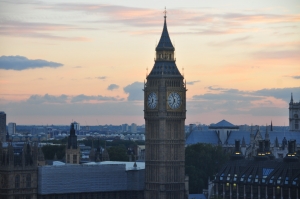 The Greater London economy stumped up £10bn more in tax revenues than it received in 2011-12, reveals the report by the City of London Corporation and Oxford Economics. That's up from the £5.1bn surplus last year. Great news for the nation's coffers.
These extra billions have been generated by the London 2012 Olympic Games, the Queen's Jubilee, and, surprisingly, a rise in City jobs. It appears that many law firms and accountants in the Square Mile have been increasing their headcounts this year. So, despite all the banking cuts, the number of City jobs now stands at about 398,000, a 3.2% year-on-year rise.
The report predicts a further resurgence in London's financial services sector over the coming years. Almost 80% of the new jobs generated in London between now and 2025 will be in the professional and financial services industries, it posits, compared to just less than 60% between 2000-12.