Capitalism isn't dead quite yet - whatever Waitrose's Chubby Grocer might say
EDITOR'S BLOG: Things have improved a lot since the robber baron era - and there's no viable alternative anyway.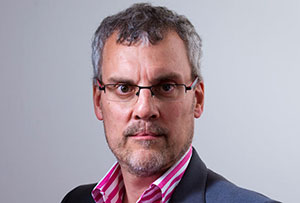 There was a surprising headline in the Daily Telegraph yesterday: 'Waitrose boss Mark Price says Britain should turn its back on capitalism.' Quite what Price was advocating as the alternative isn't clear from the article. Maybe, as he leaves the grocer, he has his own version of The Little Red Book in mind.
But reading between the lines Price was, as is his custom, trumpeting the engaged virtues of the John Lewis ownership and operating method. And it's true that many businesses envy the strength of the JLP model.
But I don't think that the self-described Chubby Grocer was advocating either storming the Bastille, a Year Zero Pol Pot style return to the fields or taking a lead from Hugo Chavez. Business is certainly beset with trust issues at the moment. And it's not just business - politics, sport are all in the mire. But unless another viable socio-economic system is coming down the pipeline, capitalism remains the best we've got.