Car review: Maserati Quattroporte S
This sleek, chic luxury car requires some careful handling, but is quite enchanting.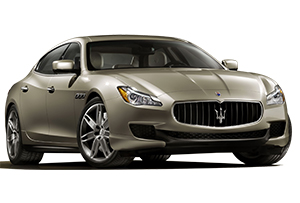 The best thing about this car is the name. To be able to respond to 'What do you drive, then?' with 'a Maserati' would be rather fine. Something very different - indeed the tagline is 'the absolute opposite of ordinary'.
The marque lacks the look-at-me flashiness of Ferrari or Porsche, but also the mass visibility of BMW, Mercedes or Jaguar. In 2015, Maserati sold 1,434 cars in the UK where BMW shifted 167,391, Merc 145,254 and Jag 23,954. Maserati is a niche most alike in sales size to Bentley. Both make fast, luxury cruisers.
The company - 102 years old and now owned by Fiat Chrysler - has been through more ups and downs over the years than skiers on the drag lift at Cortina. But it is now stable and in possession of a plan which includes bringing an SUV, the Levante, into its line-up. A slight sadness because every manufacturer appears to need an SUV in the line-up in 2016.