Car review: Mazda MX-5
This convertible is light, low to the ground and fantastically fun to drive - just like being in a go-kart.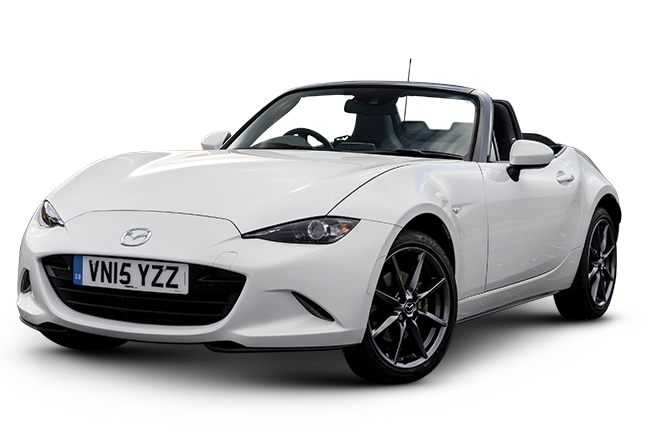 The Mazda MX-5 is the world's bestselling two-seat sports car. The UK has a long history of cost-effective two-seat roadsters like the Triumph Spitfire and even the dubious TR7. Further back than that, we all recall those little MGs that the dashing Battle of Britain pilots drove to the Kentish thatched pub - Susannah York in uniform radiant by their side - for a pint of foaming ale after bagging a few Messerschmitt 109s or Junkers 88s. Although Japanese, the MX-5 feels as British as stringback driving gloves. Ever since its launch way back in 1990, the MX-5 has been wildly popular here - more than half of those sold in Europe go to Brits.
But it's a car that has always been quite middle-aged. The sort of wagon a newly retired surveyor from Harrogate treats himself to with his 55-plus-George-Osborne-who-needs-an-annuity lump sum. He and his lovely lady wife may even drive it down to the Dordogne although there will be no room for the golf clubs. The boot is tiny and there's no back seat to chuck anything onto, either.
The MX-5 is now in its fourth generation, and is smaller, more than 100kg lighter and more efficient than its predecessor. Sadly the pop-up headlights of the original models are long gone as they fall foul of health and safety. It doesn't look quite so clean as it did 25 years back but no real matter. It still drives perfectly through the correct wheels at the back.