What Cara Delevigne effect? Burberry shares fall 4.5% despite revenues rising 14%
The luxury fashion company continues to grow, but warns of 'a more difficult external environment'. Ominous.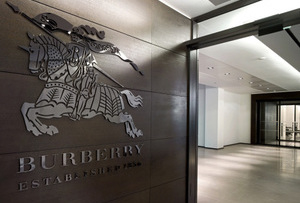 At first glance, there was good news from Burberry today. The 158-year-old fashion firm reported 14% underlying growth in the six months to September 30th, with first half revenues standing at £1.1bn.
The impact of this year's steroid-strong sterling meant actual growth was more like 7%, but that's hardly bad. Besides, the pound's recent weakening has helped the company ease its projected full-year reduction in profit from £55m to £25m for the 2014 financial year. And yet, despite this, shares in the company were trading 4.5% down at 1,413p this morning.
What's got investors spooked is the waning demand for the luxury products over the summer. Comparable sales growth fell from 12% in the first quarter (April-June) to 8% in the second (July-September), driven by what Burberry calls a 'more difficult external environment'.