Career Masterclass: Break in new recruits
Start new employees off on the right foot...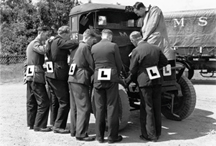 Share secrets. Your new hires need to know about more than processes, passwords and fire exits if they're to flourish. Share your company's unwritten rules and cultural taboos (eg, interrupting the FD). The better they fit in, the better you'll look.
Cash in. It typically takes 100 days for joiners to stop costing the business money. Help them break even sooner by setting some quick wins: cleaning a client database, sending that muchdelayed newsletter - anything that makes a big impact fast.
Set ground rules. Discuss what you expect from one another. Set short-term goals, agree ways of working and ask what support they want. Clarity is the catalyst to flying starts.