Career Masterclass: Convert sceptics
Encountering resistance to your ideas? Here's how to win people round.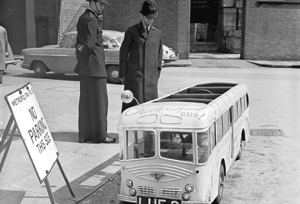 Let them rant. Not only will they be more willing to listen when it's your turn but you'll uncover their true priorities. Once they've finished, you'll be ready with a tailored sell: 'the restructure will increase role flexibility and free up money for automating admin.'
Use your allies.
Mention how many high-profile, popular or previously sceptical people are already on board. A widely accepted proposal is much harder to reject.
Flatter them. 'It's such a shame you aren't keen on diversifying our product portfolio. I was counting on your creativity and your strong client relationships when we take it to market.' Who would want to be a sceptic when they can be a saviour?
Collaborate. We're more likely to agree to something if we feel we've come to the decision ourselves. Present your proposal as a first draft to work on together and ask questions to guide others to your conclusions. Limit discussion to areas where you can adapt without endangering your vision. Have unquestionable passion. If you don't believe, why should anyone else?