Career masterclass: Be the office politician
'The good of man must be the end of the science of politics', said Aristotle. Unfortunately, for most of us, it's still an everyday challenge. Here's how to make the most of it.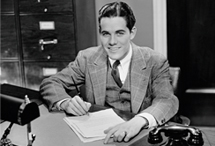 Accept it. Politics is a necessary part of working life; ignore it and your career will soon stall. Remember: you don't have to bitch or backbite to be a great politician. With good intentions and the right delivery, politics can be about nimble networking or skilful negotiation. So get off your high horse and get ahead.
Become a chameleon. Every organisation has a unique culture and the best politicians know theirs inside out. Scrutinise dress code, office hours, communication style and more until you can play by every unwritten rule.
Find the power brokers. Those who influence decisions and allocate resources are not necessarily those at the top. Find out who's got fingers in which important pies, watch them, understand them and get them onside.