Career masterclass: Sharing bad news
Get bad news out in the open with as little stress as possible.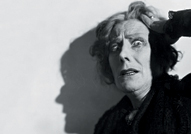 Don't stall. The longer you leave it the harder it will be and the greater the risk of rumours circulating. Schedule a meeting. Now.
Regain perspective. Picture yourself in three months. What are you doing? How do you feel? Has anything actually changed? However tough the conversation, it won't ruin you.
Be prepared. You can't wing it. Brainstorm every question you might face; prepare detailed answers; practise until perfect.