Career masterclass: Win an argument
Getting your point across shouldn't be a struggle...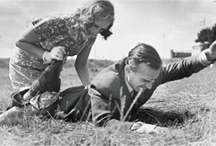 Let them speak first. Listen, identify their concerns (getting promoted, closing a deal) and then tailor an irresistible argument.
Give them credit. Ask questions that guide them to your conclusion. Who'd reject an idea they've come up with themselves?
Stay calm. Focus on what your opponents are saying rather than what you think of them as a result of it (they're a fool). Calm a rising temperature by asking yourself what you want to achieve and how you can make it happen.